FLEXIBLE WORKSPACE RESERVATIONS WITH DESK SHARING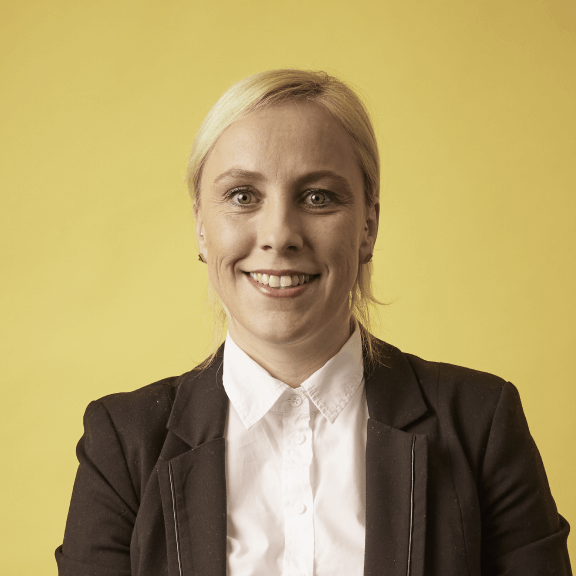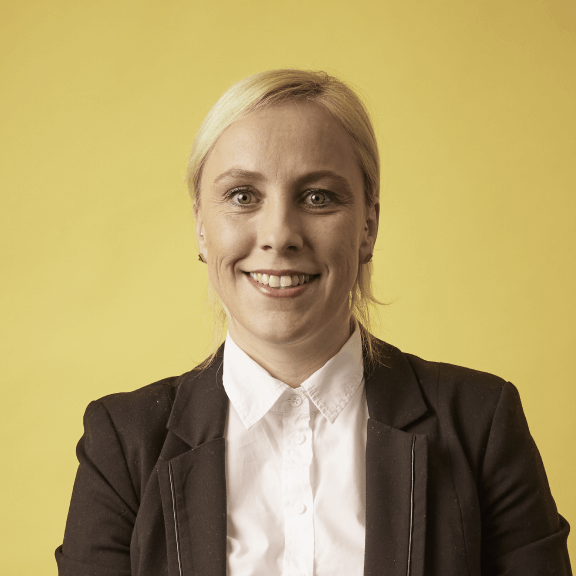 RESERVE YOUR WORKSPACE AND OPTIMIZE OFFICE USE
Desk sharing is a permanent part of "New Work", the structural transformation of the work environment. As a desk sharing software, DEIN RAUM offers your company a wide range of benefits. Developed by experienced programmers, the workspace reservation system offers easy, fast access and is GDPR-compliant. Our cost-effective pricing means you get big benefits at a low price. DEIN RAUM focuses on what's important: smart workspace reservations and resource optimization.

So what is resource optimization all about?

DEIN RAUM gives you an overview of your workspace utilization and the qualified analyses help you realize savings potential. Our savings calculator helps you quickly calculate how much money your company can save by using DEIN RAUM.
An overview of the functions
1. Personal password-protected user account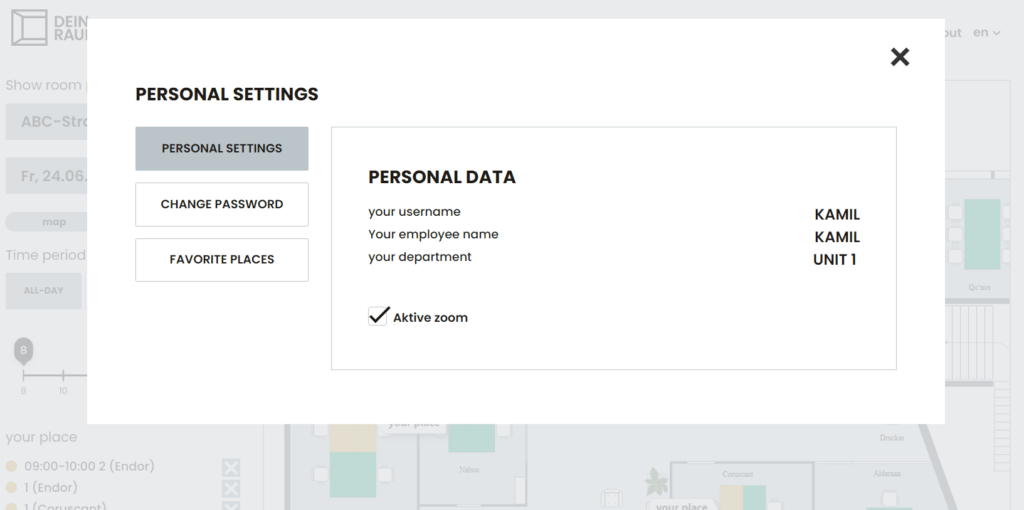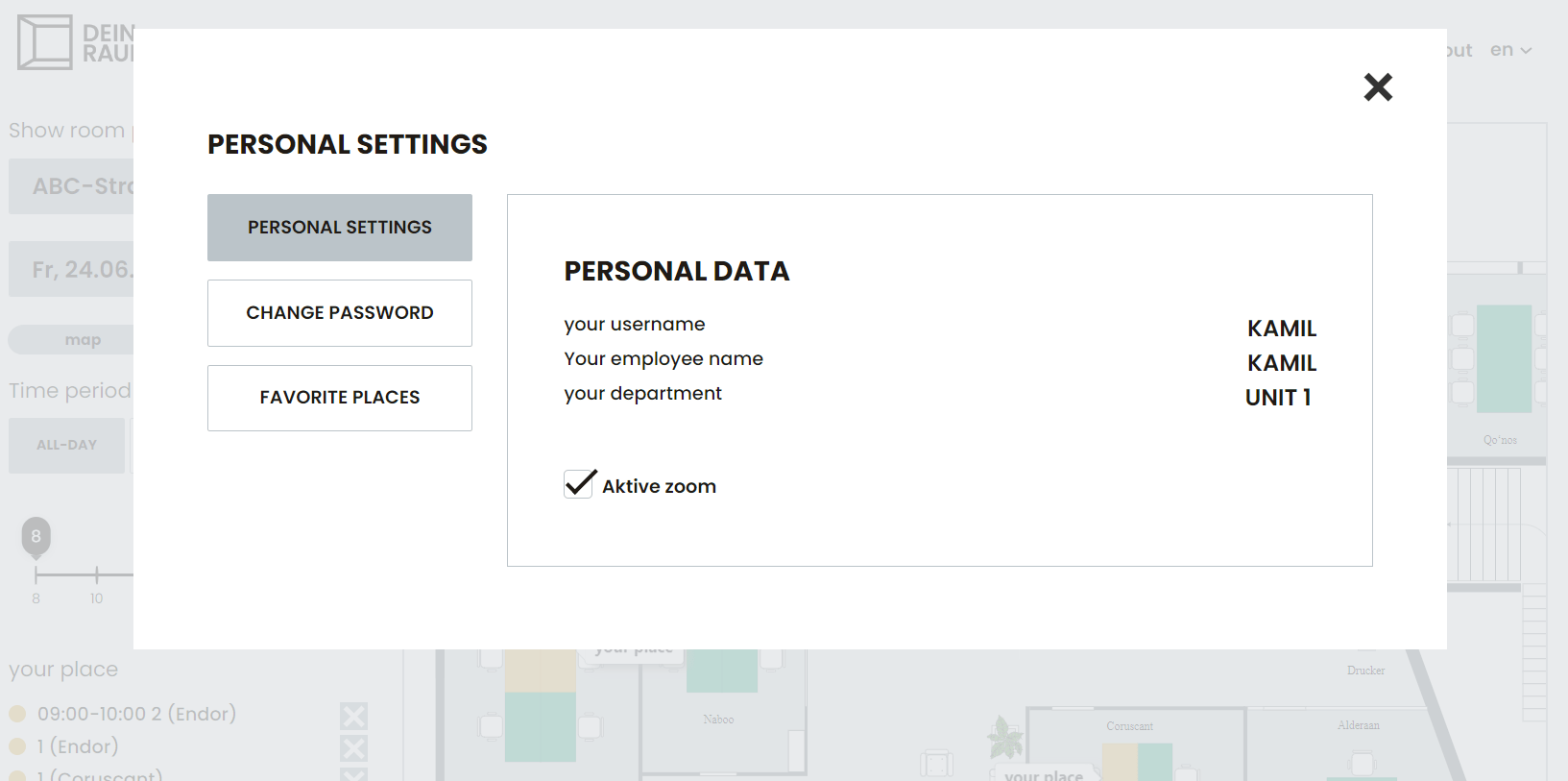 2. Set a week rule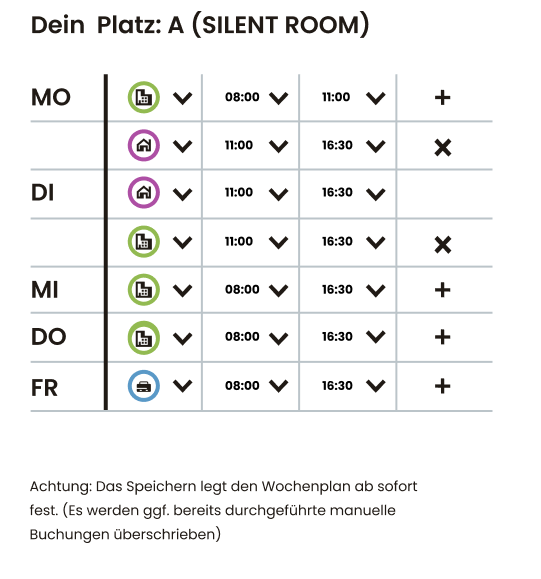 3. Calendar integration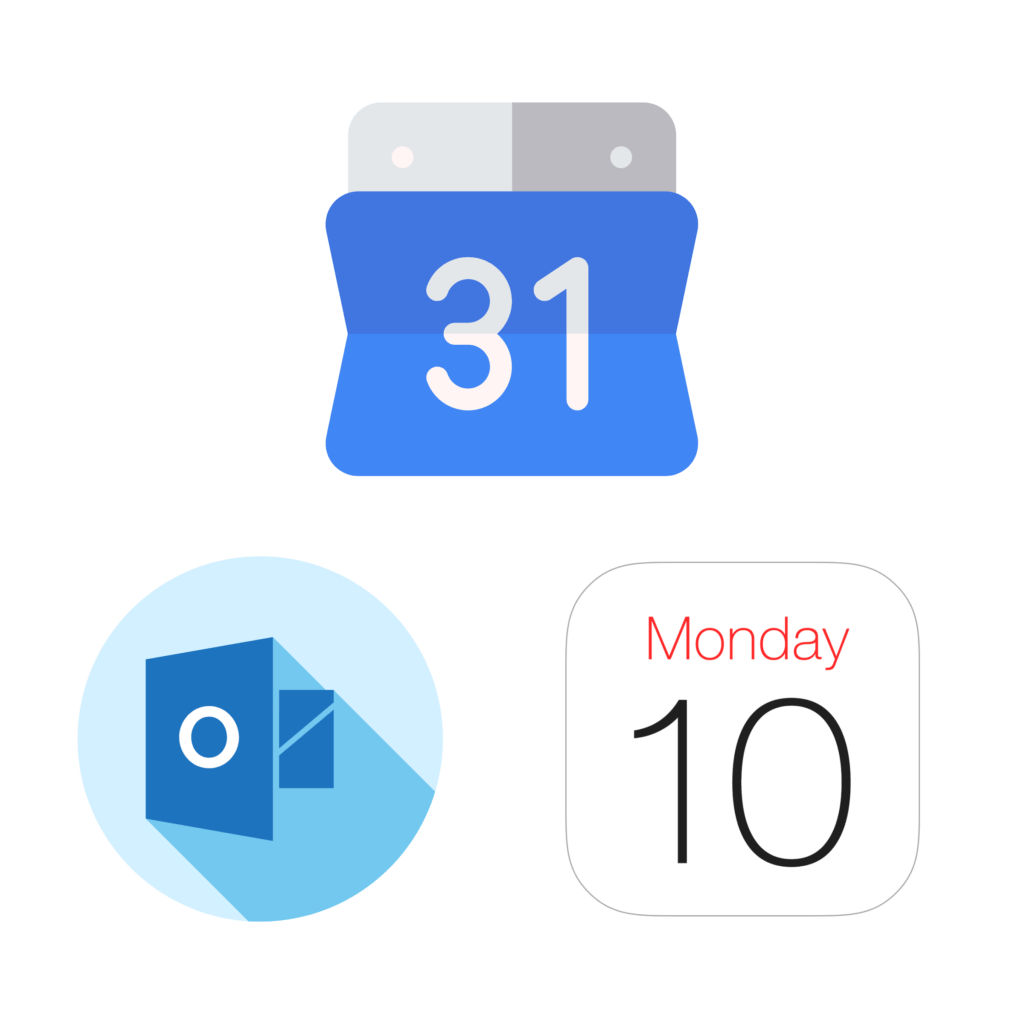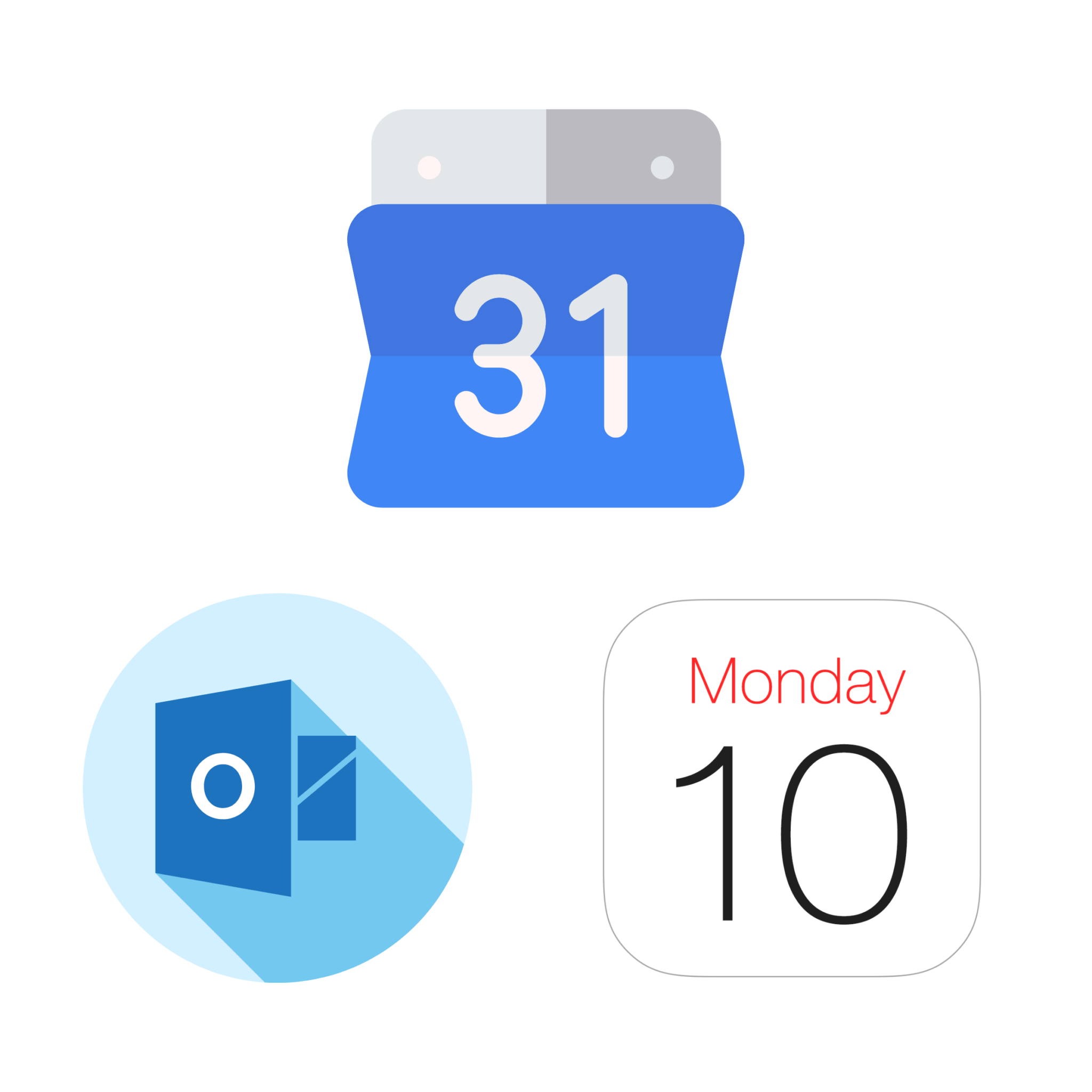 4. Multiple locations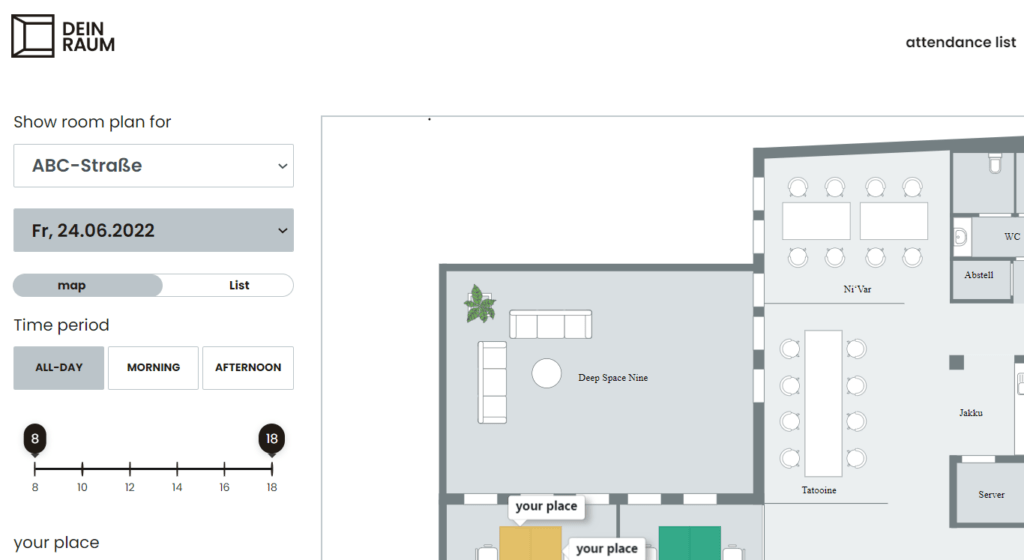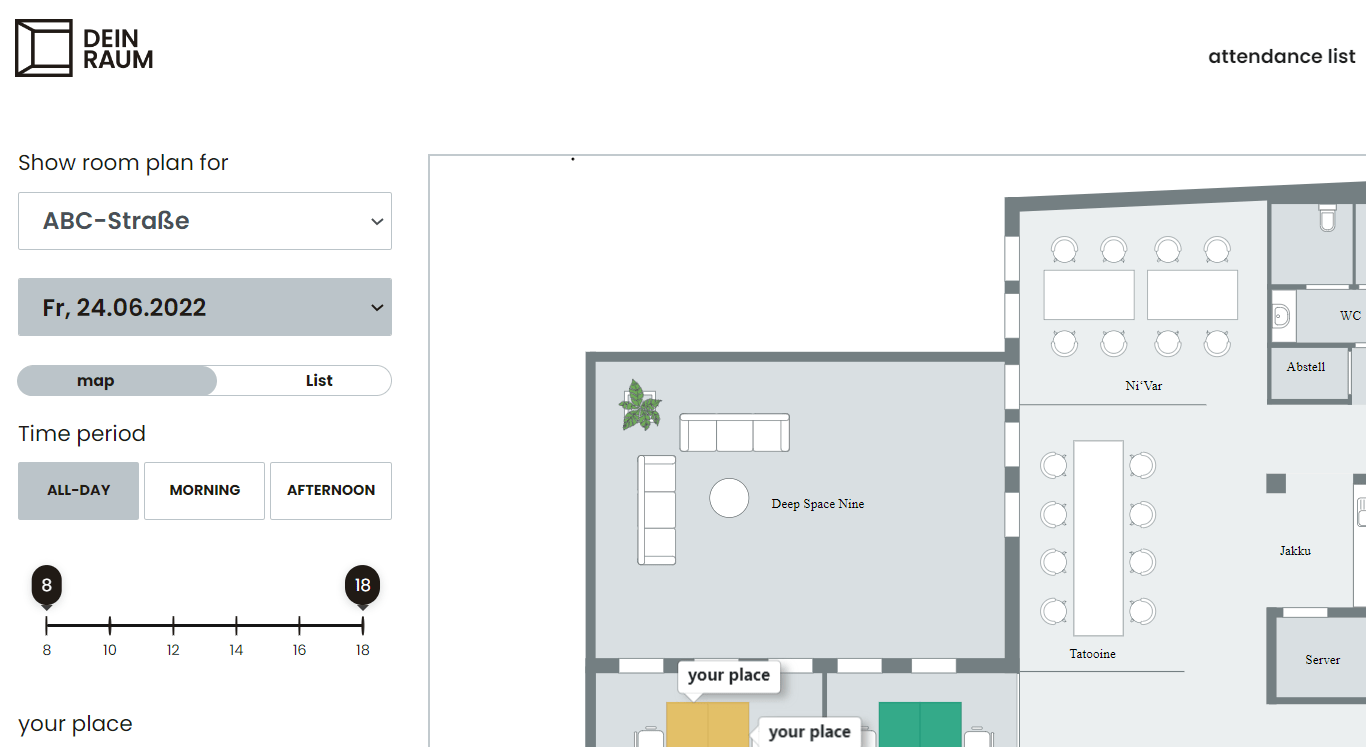 5. Personal reservations overview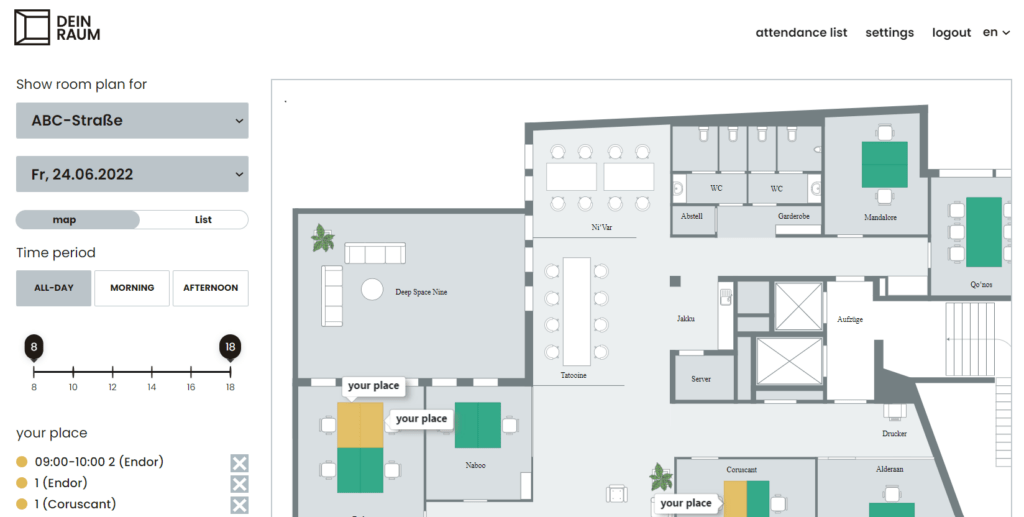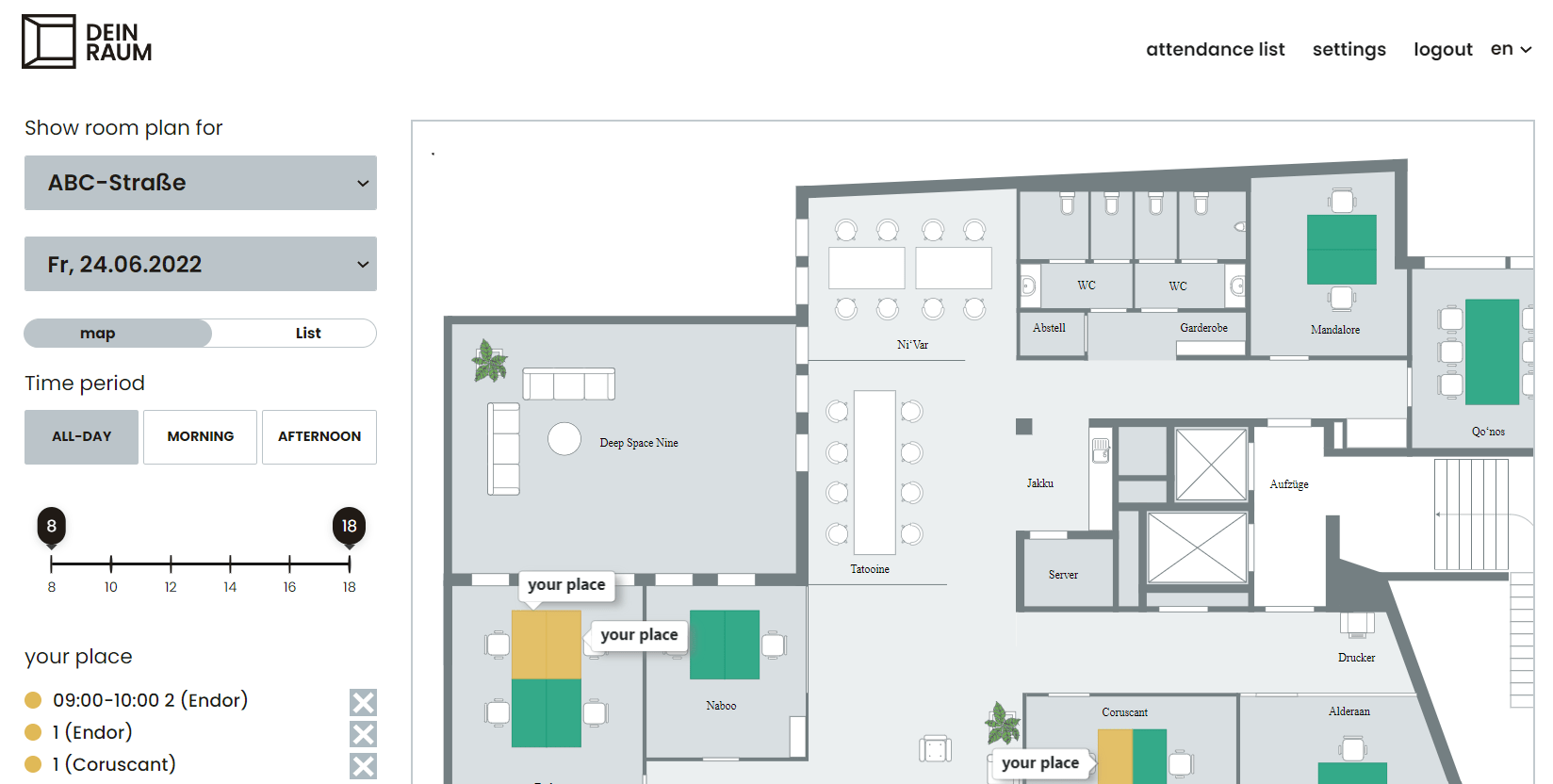 6. Overview of each workplace's technical infrastructure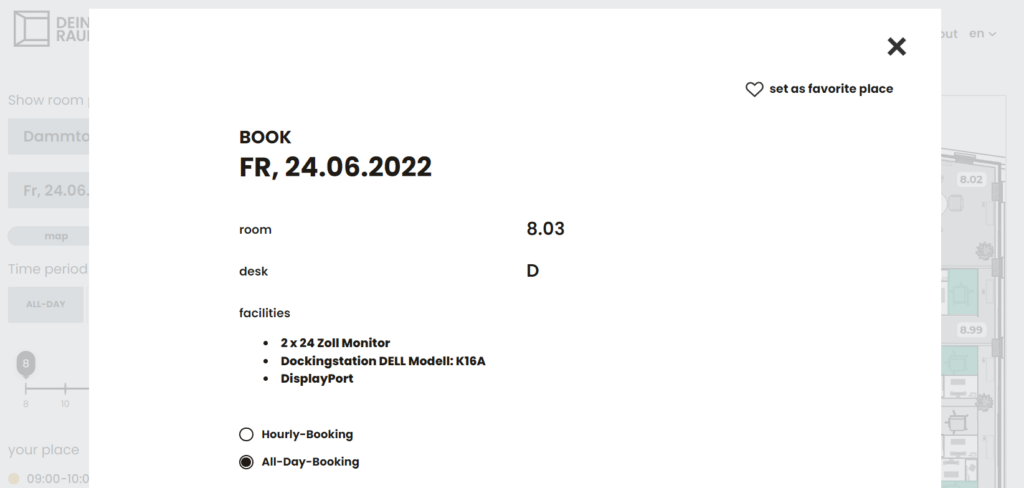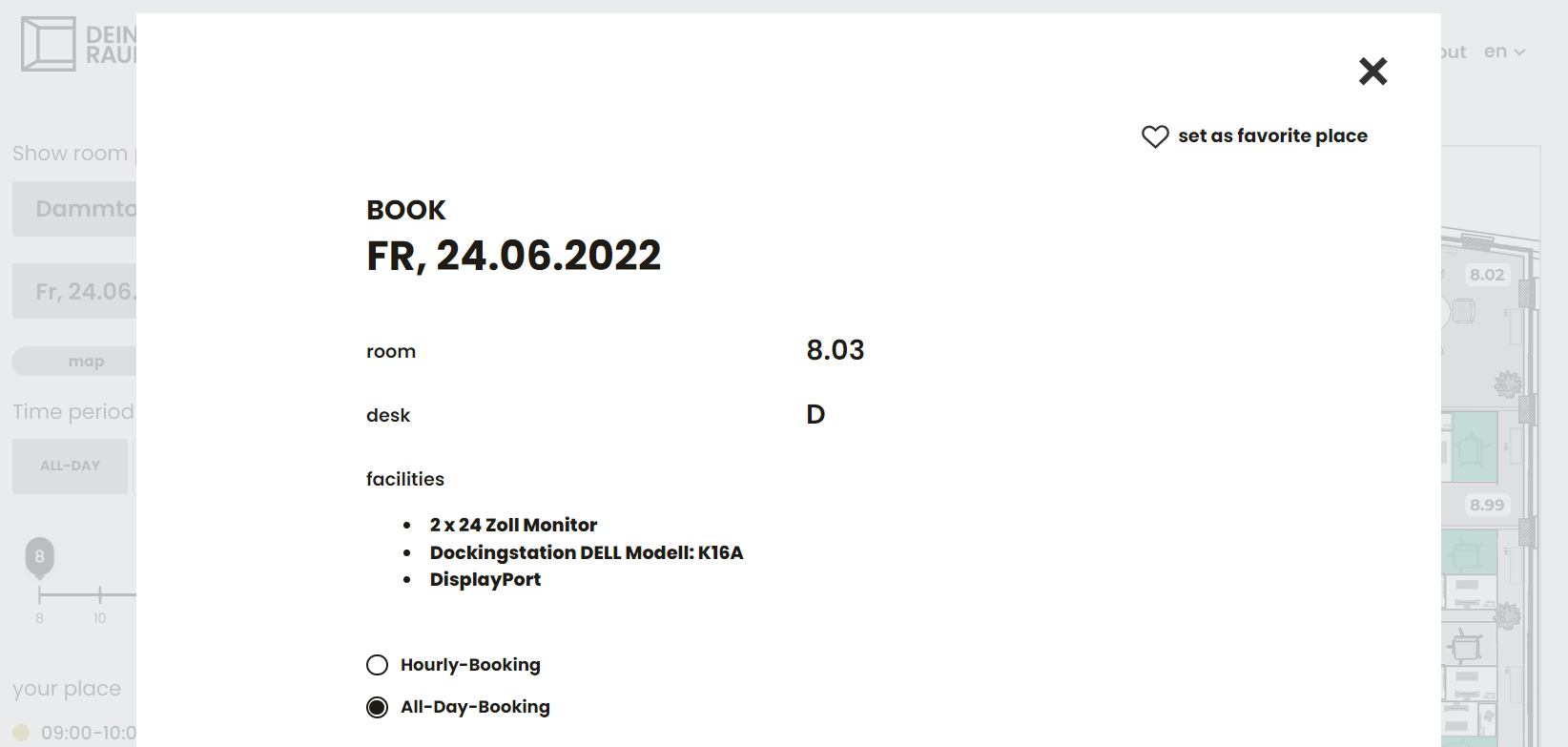 7. Reserve conference rooms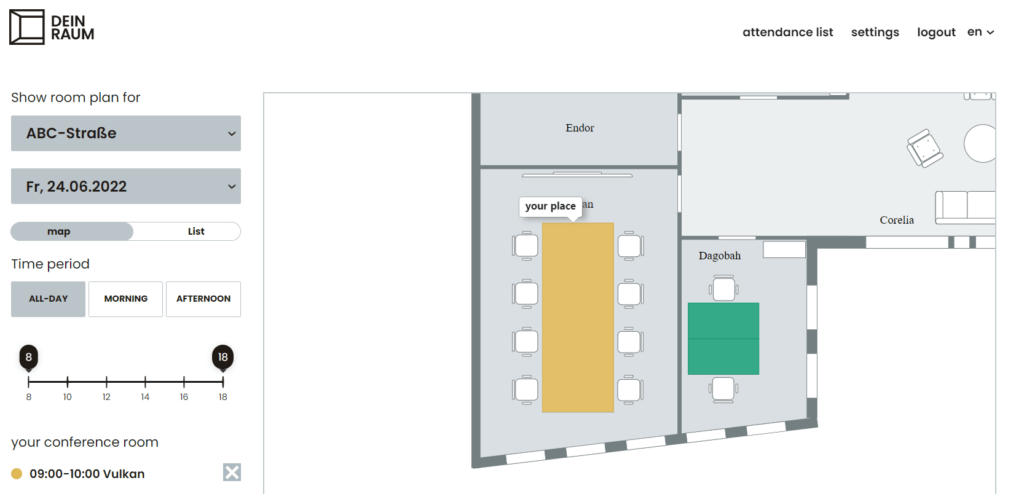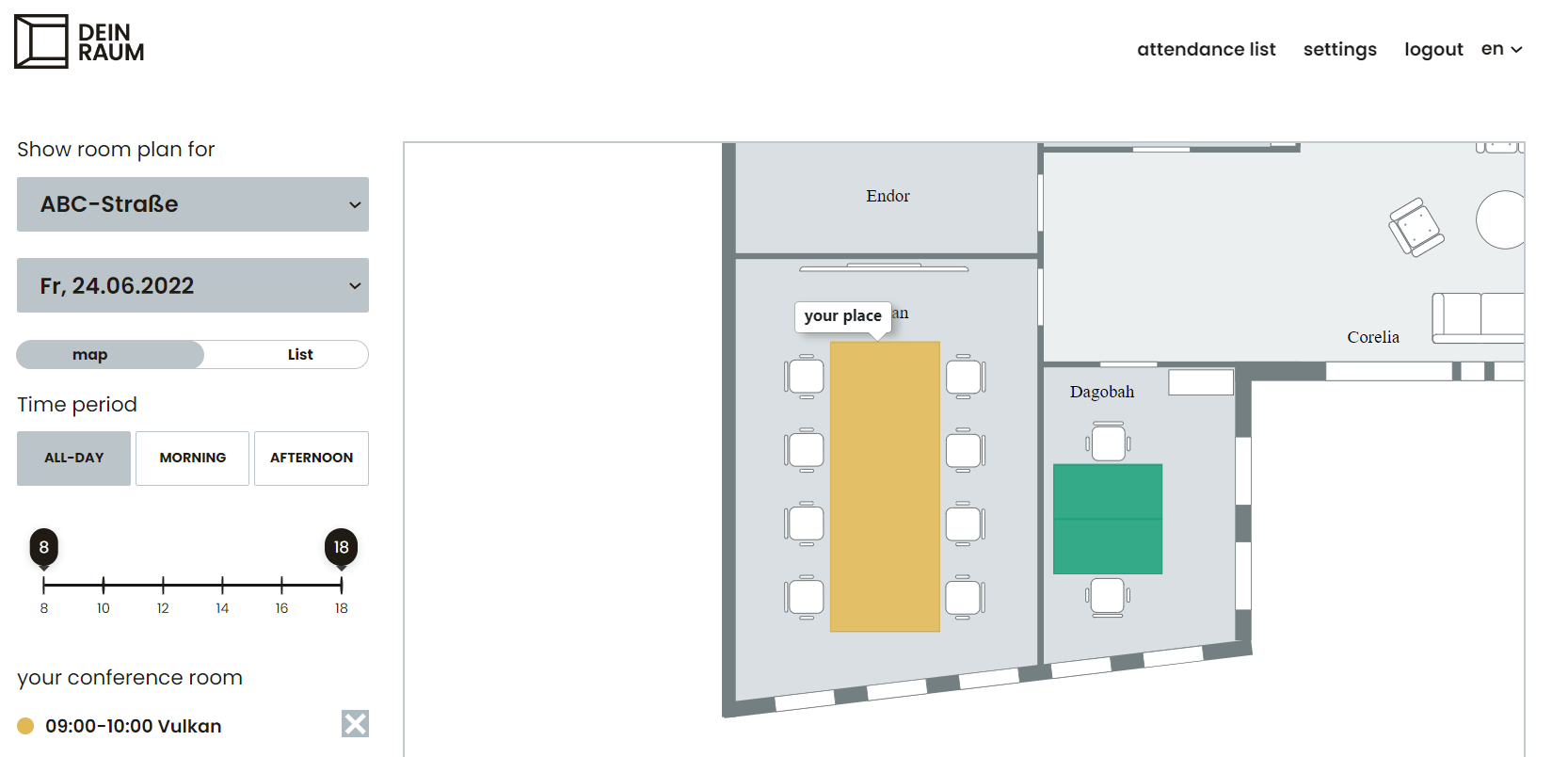 8. Overview of colleagues on-site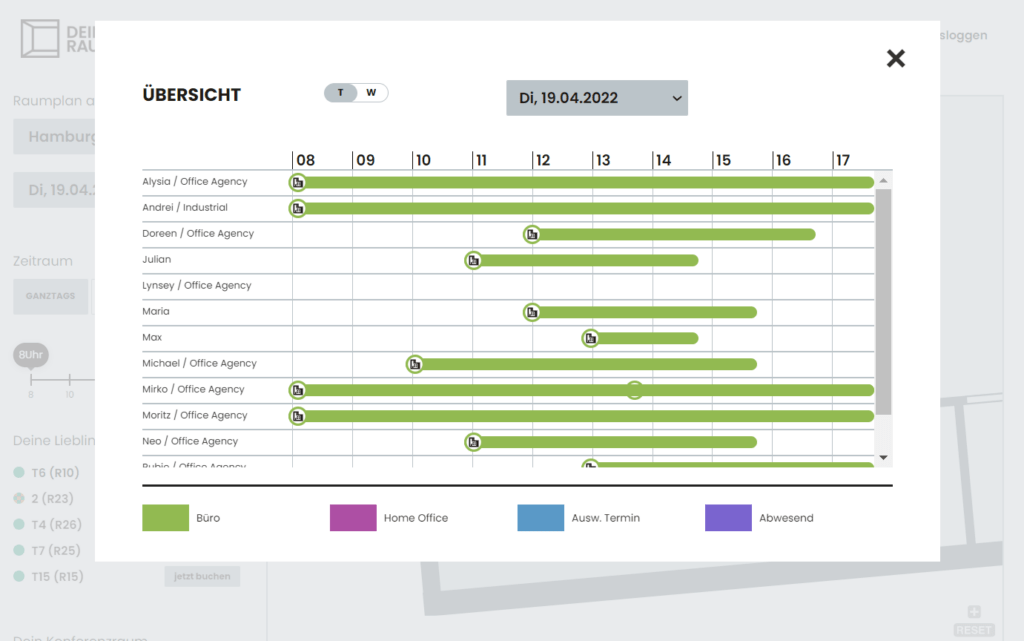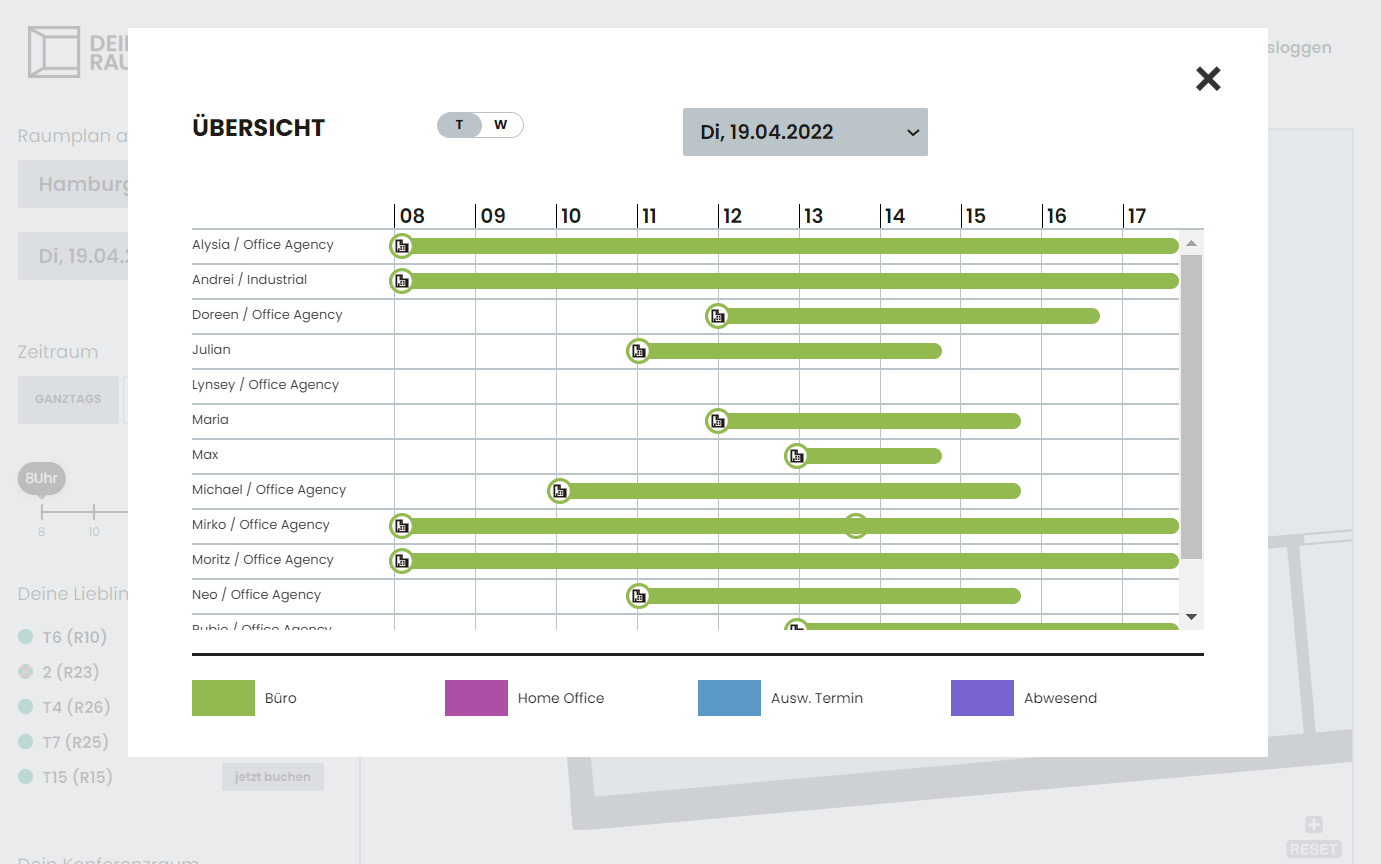 1. View workspace occupancy analyses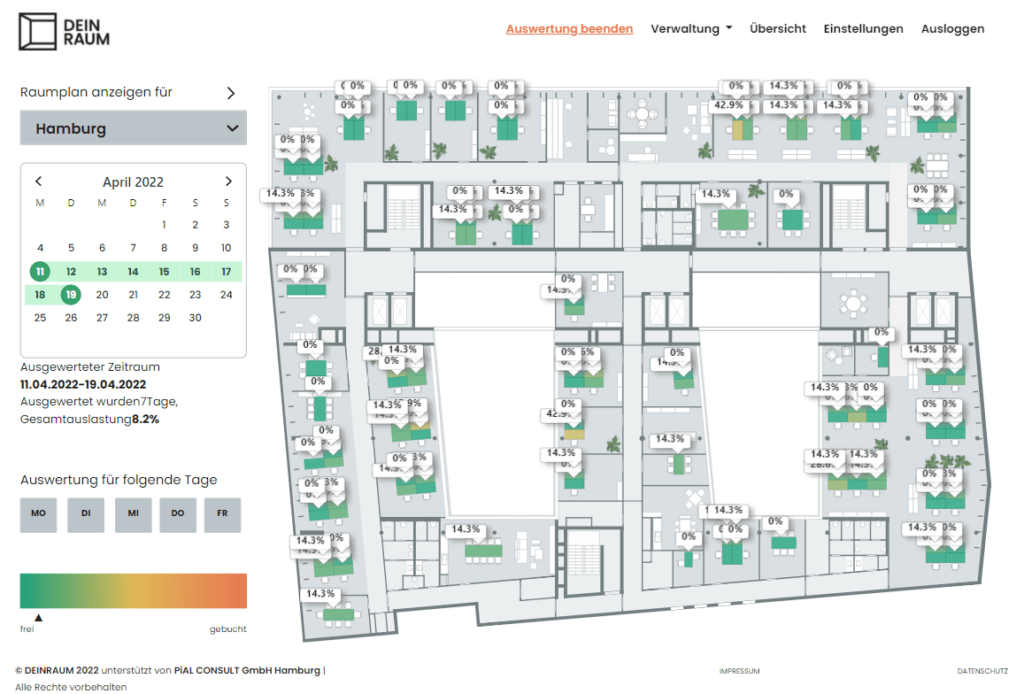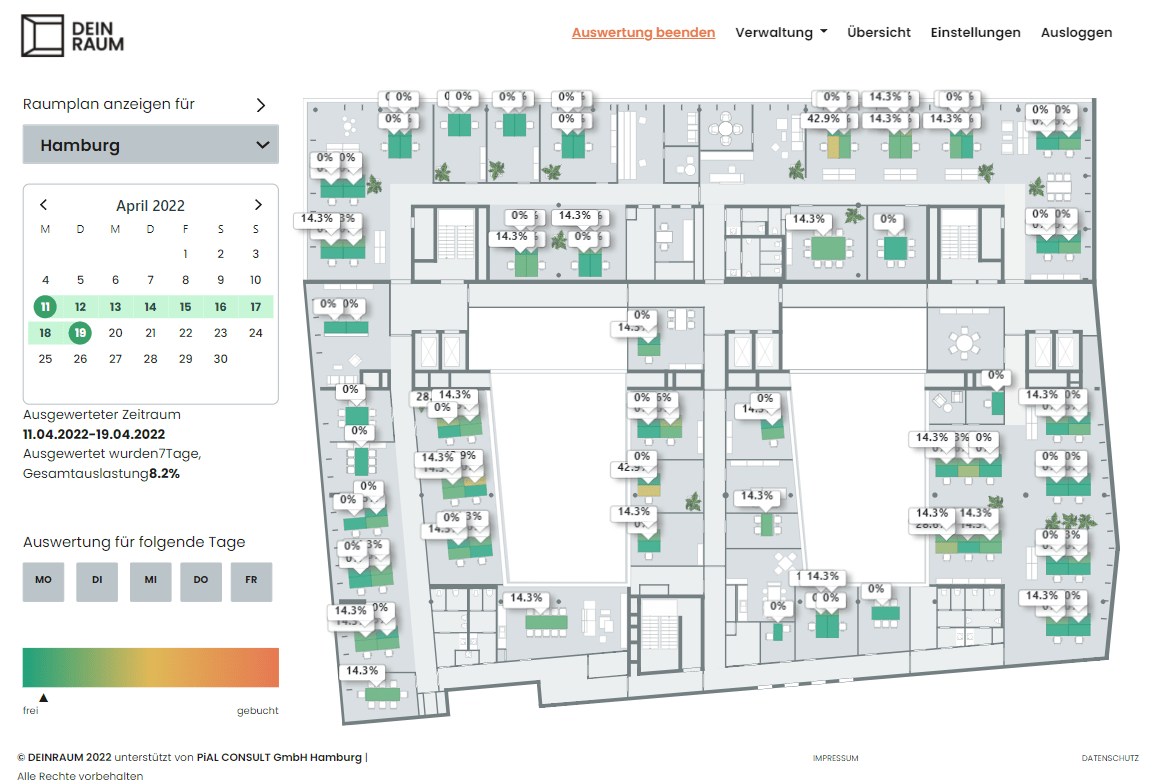 2. Manage locations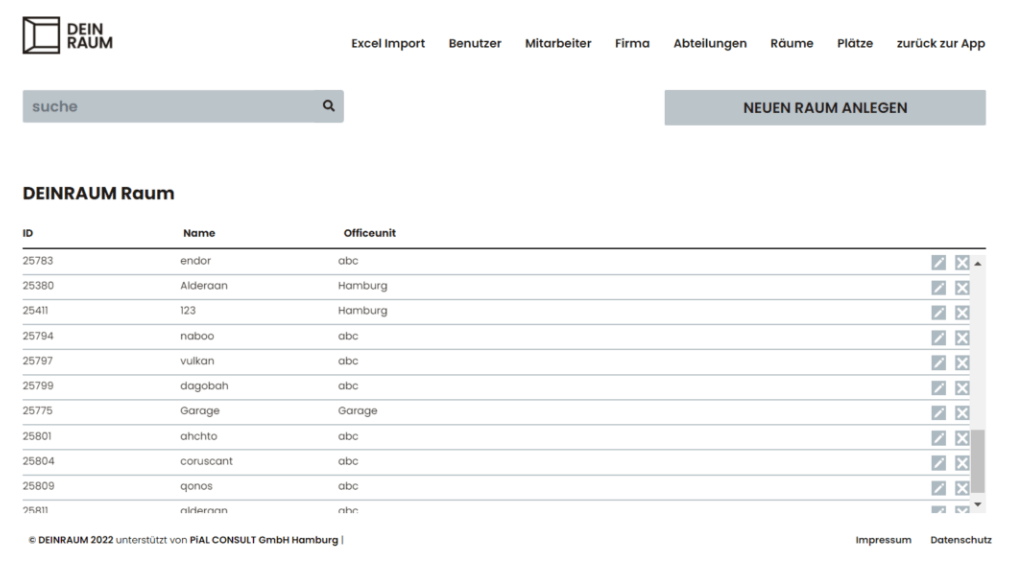 3. User administration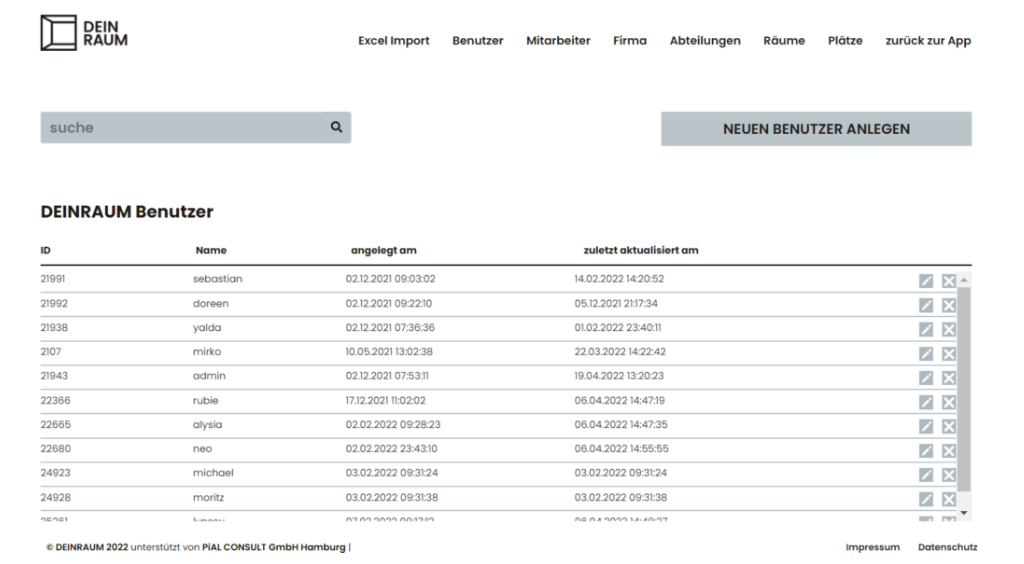 4. Block and change workspaces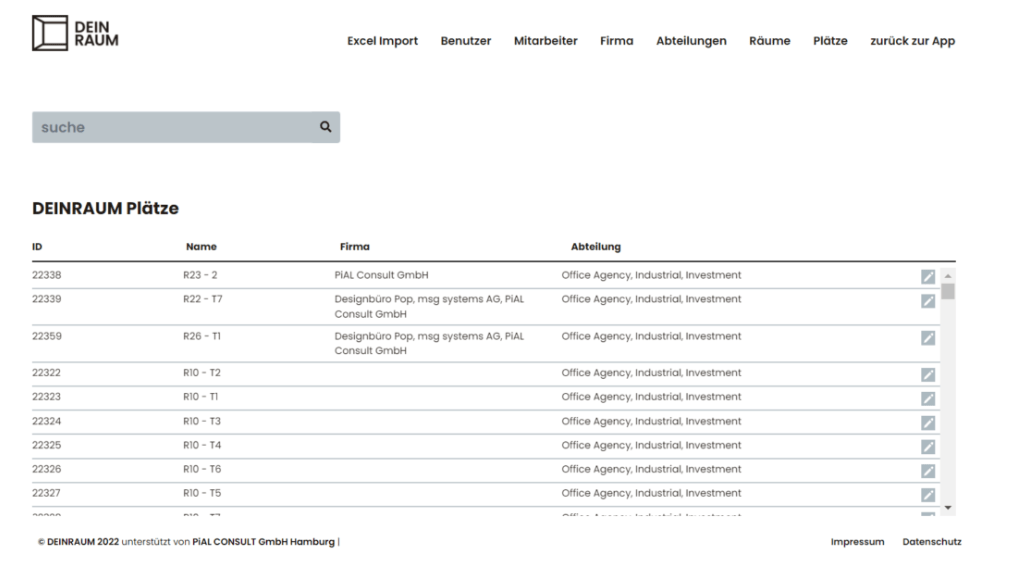 5. Easy connection to single sign-on, Active Directory, OpenID, etc.


Intuitive booking from a smartphone
Your employees can book and cancel workspaces in just a few clicks. Anytime, anywhere, right from their desktop or smartphone.


Easy and fast set-up
All we need in order to get you set up is the floor plan of your office spaces and the user IDs.


Maximize employee protection
Get an overview of workspace utilization and use the information to realize savings potential. The COVID mode allows employees to comply with distancing guidelines. It also helps you track chains of infection, while still complying with data privacy.


For contact-free scheduling and management of customer meetings
The next trade fair is coming up and you are already dreading having to plan it? We have a smart solution to help you combat the chaos of client meeting scheduling. DEIN RAUM lets you map your trade fair booth on a floor plan and reserve individual slots for customer meetings.
Smart meeten
The clear and intuitive presentation makes scheduling easier than ever before.


TO KEEP AN OVERVIEW
You not only have an overview of the booth, but a clear overview when managing meetings. The analysis option ensures optimal resource usage.


savE costs
Our app runs on a cloud-based server, allowing us to offer the app as an SaaS (Software as a Service) and saving you acquisition and operating costs.


Say goodbye to parking space drama – Smart management of company parking spaces
In addition to workspace and trade fair booth reservations, DEIN RAUM also offers software that allows companies to reserve parking spaces. Trying to find a parking space at work is time-consuming and stressful, and it definitely becomes a problem when there is a shortage of spaces, which makes for stressed employees. DEIN RAUM identifies parking space occupancies and ensures optimal usage of the internal parking options at the office. The focus here is on stress-free parking for employees and the optimization of parking lots.
Online reservations anywhere and anytime
DEIN RAUM makes reserving a parking space easy and smart. If you offer charging stations at your parking lot, DEIN RAUM also makes it easy to organize those as well. Employees can reserve parking spaces at any time from their smartphone or desktop.


Improved parking space usage
Whether parking spaces are not being exhausted or there is a shortage of spaces, DEIN RAUM analyzes the current situation, provides insight into usage and helps you to optimize.


Increase employee satisfaction
Trying to score a parking spot right before work in the morning? A very stressful and time-consuming endeavor. With DEIN RAUM, parking spaces can be organized more quickly, are quicker for employees to find and, most importantly, less stressful.