Feature Friday: the "Hide-Me" function
A software with a workspace reservation function is practical and great for the office, but a software with a lot of additional features is even better. YOUR SPACE provides a dashboard that shows which colleagues are at the office on any given day and which space they are working from. This is very practical for determining who you are working with that day or who you want to sit next to. The developers of YOUR SPACE knew, however, that not everyone would love that function. There might be any number of reasons a person would want to remain anonymous. Certain users prefer not having their colleagues be able to see where they are sitting.
That is why the "Hide Me" function was developed. It allows YOUR SPACE users to anonymously reserve a workspace in the office.
What does the "Hide Me" feature do?
This function is a nice benefit for users of our desk sharing solution. It permits an incognito reservation and prevents others from seeing which space a person is using.
How does the feature work in the app?
1. Click the "Settings" button in the menu bar at the top.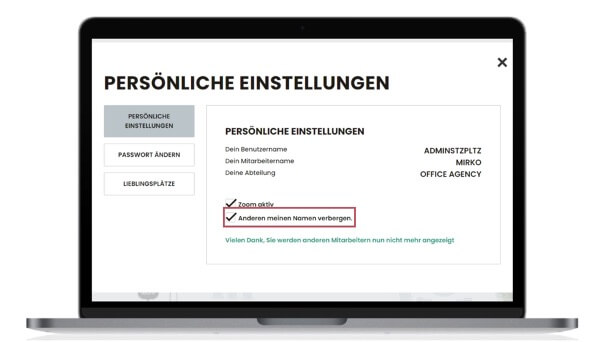 2. This will open a pop-up where you can select the opt-in button for "Hide my name from others".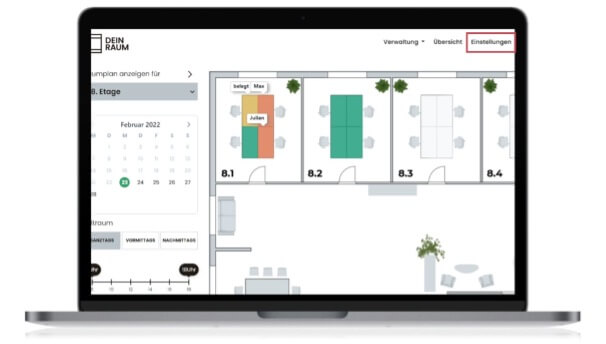 3. The workspace you reserved will simply be shown on the floor plan as "occupied", meaning your colleagues will not see who is sitting there, they will merely see an anonymous reservation.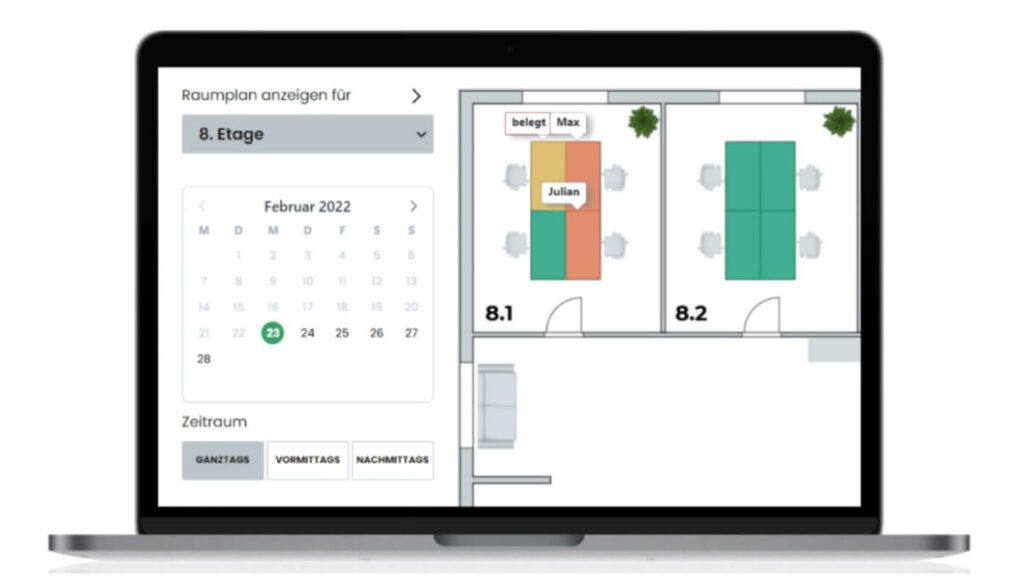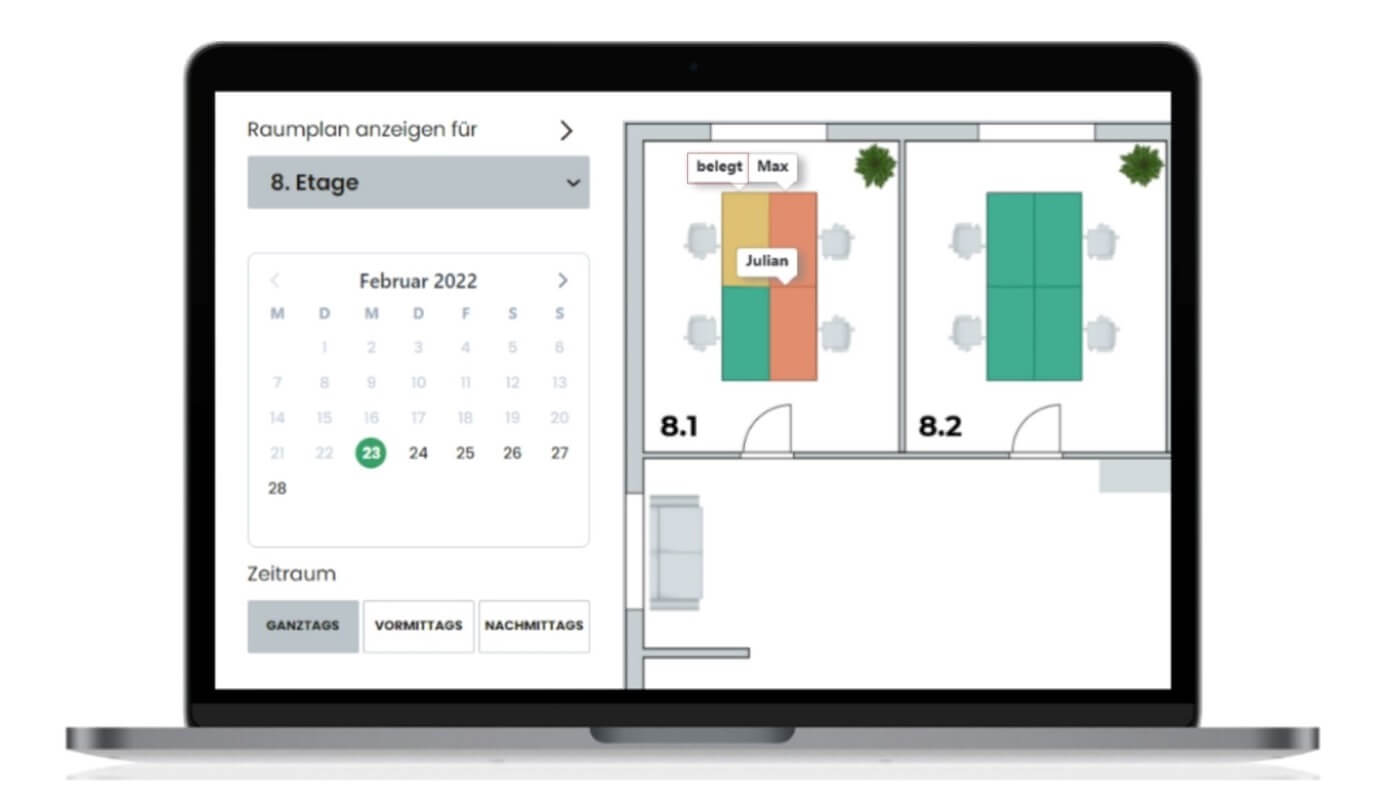 4. Unchecking the option in the settings will make you visible to your colleagues again.
If you already use YOUR SPACE, then give this function a try right now! If not, get your free 30-day trial of the hot desking software at https://deinraum.io