Feature Friday: Floor plan – our core feature
The YOUR SPACE desk sharing app is versatile and offers a wide variety of functions. However, one thing never changes: recreating or mapping our customers' floor plans. Each location has its own floor plan, different desk arrangements and, naturally, different rooms. Our team works every day to turn the floor plans delivered as PDF files into a clear and clean version in the app.
How does the process work?
First of all, it is important to point out that this process is never carried out without a customer's consent. Customers of our software send us their office floor plans, sometimes with notes and comments, as a PDF or SVG file. When doing so, it is important that they indicate which workspaces are available for reservations and where those are located on the floor plan. Our developers take care of mapping them in the software. Available spaces are shown in green and users can reserve them in the app. It is also important for us to know whether there are different sections in an area that should be occupied by a specific department or departments. We can flag those and enable them for the respective, authorized departments.
Next, the information is sent to our UI/UX designers, who convert the floor plan into a clean and usable version. Finally, our developers enter the final version of the floor plan in the app and highlight the workspaces that are available for reserving.
Example of mapping
Before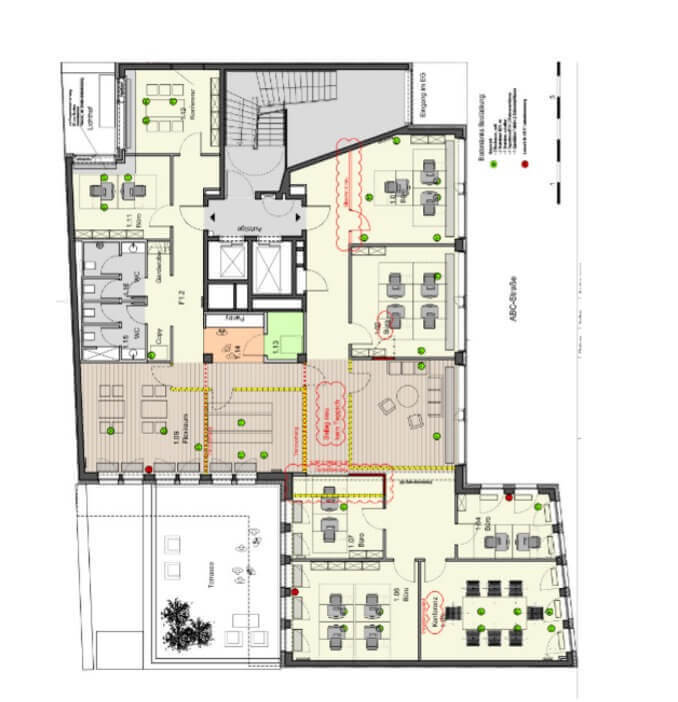 After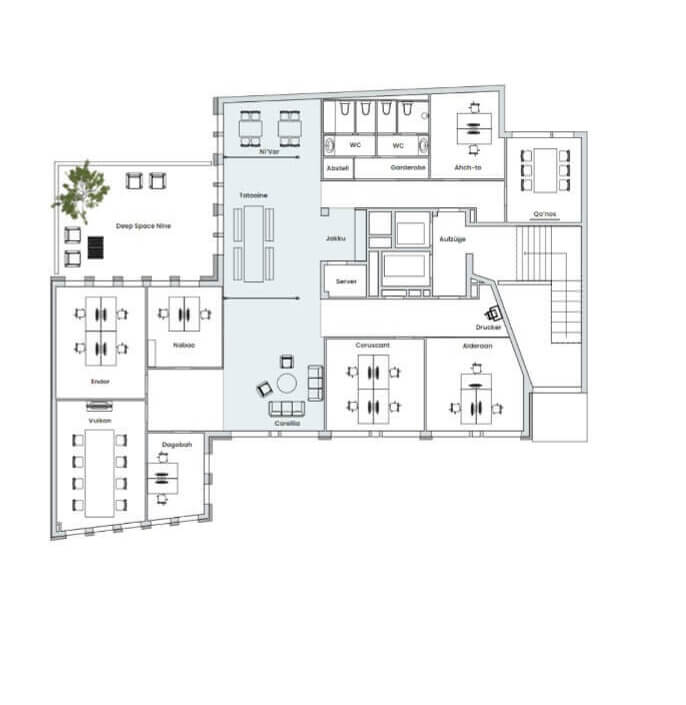 How longs does the mapping take?
As mentioned above, mapping is a process, so the time it takes to map drawings in the system tends to vary. Key factors in this process are the communication between our app owners and the customer or company, and the quality of the floor plan that is provided. Based on our experience, it generally takes about a week.