With agile workspaces, it is important that employees have access to the office resources they need in order to be productive at any given time – no matter whether they prefer working in a quiet room where they can concentrate; they want to organize a brainstorming lunch in the kitchen or they need to get together for a team meeting.
One of the most important resources in these cases are meeting and conference rooms. Flexible workspaces can be given even more structure by giving employees the option to reserve conference rooms for meetings in advance. Reserving rooms in advance makes for better planning when organizing customer meetings, team meetings or other work meetings. Hot desking software not only allows individual workspaces to be reserved, but conference rooms as well. Continue reading to learn more about how this kind of tool could be used at your company.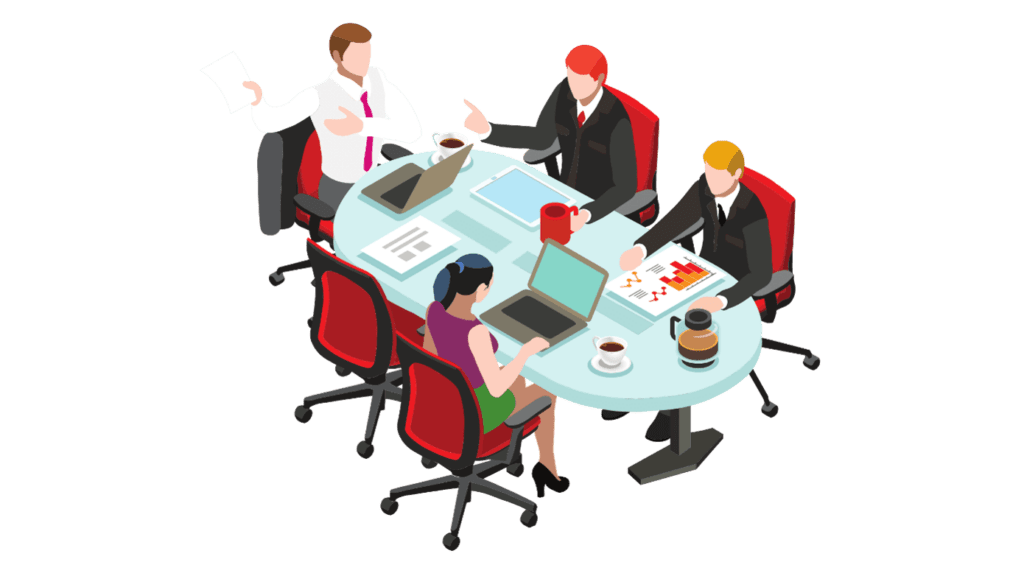 A hot desking solution for office organization simplifies conference room usage by allowing users to book rooms using such a tool. The YOUR SPACE desk sharing software also provides a function for reserving conference rooms.
What the process looks like in the app:

Find the conference room you wish to reserve in your floor plan. If it is displayed in green (see image), it is available and you can reserve it. Click the desk shown in green to start the reservation process.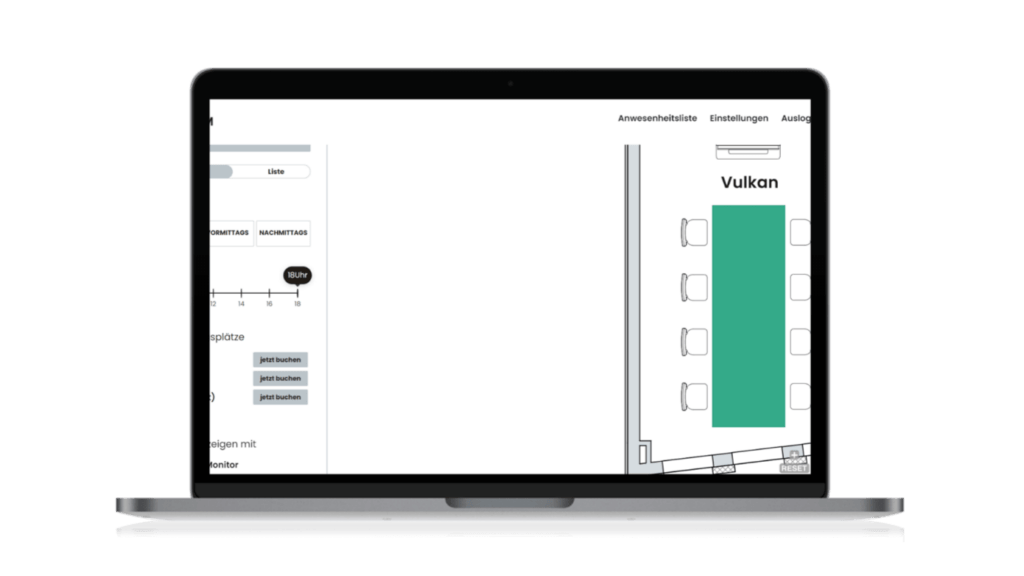 2. Use the pop-up to select a time slot. You can use the "morning" or "afternoon" buttons to limit the time slot selection or you can use the time slider to select a specific timeframe.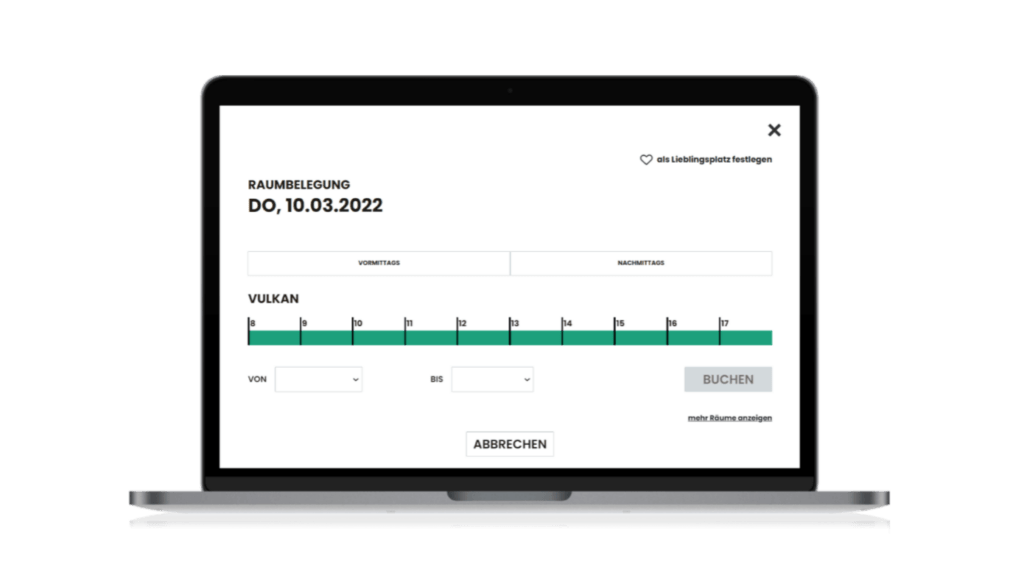 3. Once you have reserved the conference room, the color will change from green to yellow, meaning it is no longer available for other colleagues to reserve in that timeframe. You can view the conference rooms you have reserved in the menu bar on the left.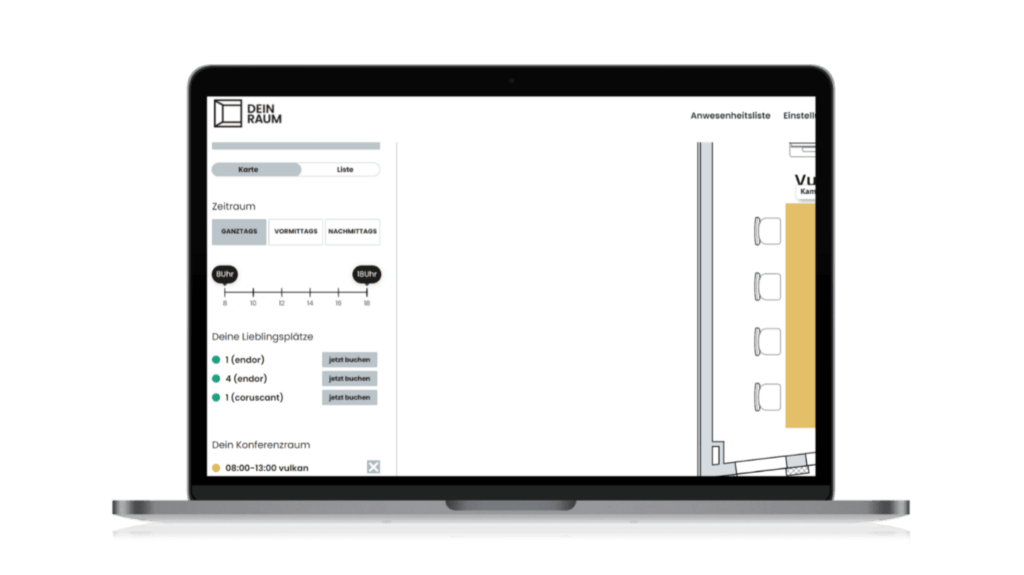 More and more companies are relying on hot desking models to help make managing hybrid work models easier. Get your free 30-day trial now at www.deinraum.io and see how your company can benefit from the YOUR SPACE desk sharing software.